2009-01-11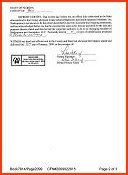 Page 2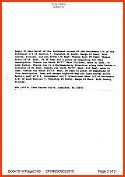 Page 3
---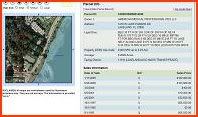 Property Record
QUIT CLAIM DEED
---
GRANTORS:
Shapkespeare & Associates, Shakespeare & Associates
GRANTEES:
American Medical Professionals PEO
---
Prepared by: D. Howard Stitzel, III, 4205 W Keysville Road, Plant City, Florida 33567
Polk County Florida Clerk of Courts
Type: DEED, File No.: 2009022815, Date/Time: 2/11/2009 15:15:07, Book Type: O, Book/Page: 7814/2098, Pages: 3, Consideration: $102,000.00, Legal: BGN SW COR SW 1/4 NE 1/4 ETC 7-28-24, Grantors: SHAPKESPEARE & ASSOCIATES, SHAKESPEARE & ASSOCIATES, Grantees: AMERICAN MEDICAL PROFESSIONALS PEO
---
Page 1 EXCERPTS FROM THIS DOCUMENT: "Parcel Number: 24-28-07-000000-014040, QUITCLAIM DEED. THIS INDENTURE, made this 11 day of January, 2009, by and between, Shapkespeare and Associates, LLC, party of the first part, and American Medical Professionals, PEO, LLC, whose post office address is: PO Box 433, Sydney, Florida, of the county of Hillsborough, in the State of Florida, party of the second part. WITNESS: Doug Hancock, WITNESS: ?, (Signature): Abraham Shakespeare."
---
Page 2 EXCERPTS FROM THIS DOCUMENT: Notary: Leah D. King (Notary ID: 946274 Notary ID: 946274, Last Name: King, First Name: Leah, Middle Name: D., Birth Date: 07/22/64, Transaction Type: REN, Certificate: DD 903914, Status: ACT, Issue Date: 07/01/09, Expire Date: 06/30/13, Bonding Agency: Western Surety Company - Southeast Team, Mailing Address: 4330 U. S. Highway 98 N., Lakeland, FL 33809-0000
---
Page 3 EXCERPTS FROM THIS DOCUMENT: "AKA 1418 W. Lake Parker Drive, Lakeland, FL 33805"