2006-11-02
sportaviationspecialties
November 2, 2006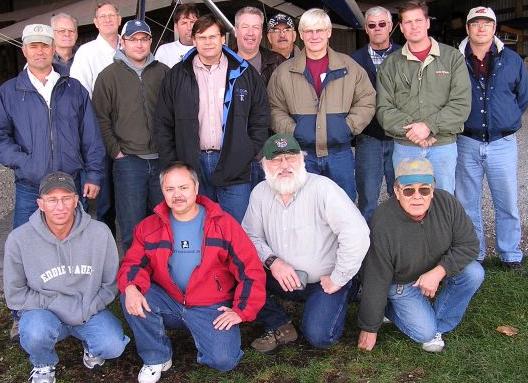 11/02/2006 Courses
-
ILL
11/02/2006 (www.sportaviationspecialties.com) "Back-to-Back Weight Shift Courses"
Completed at Cushing Field, Sheridan, Illinois
"Michael Hudetz, co-owner of A&M Aerosports, Ltd, at Cushing Field near Chicago, hosted two of our weight-shift repairman courses on back-to-back weekends November 11-2 and November 18-19. both courses were completely full. Here is the group that attended the first course. (Back row, left to right: Tom Grimm, Pete Loeppert, Rod Knestper, Drew Peterson, Phil Woodworth, Jack Tayor, & Doug Thompson - Middle row, left to right: Ron Meyers, Chris Garding, Mike Hudetz, Jim Lein, & Rick Jacobson - Front row, left to right: Tim Tomljanovich, Tony Raback, Jim Vokac, & Dave Willis)"