.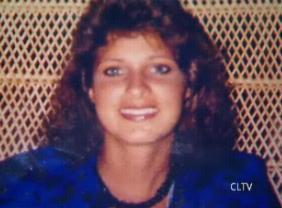 Kathleen Savio #3
(Married 11 Years)
1992-2003
"He wants me dead, and if he has to he will burn the house down just to shut me up"
March 11, 2002
Protection Order
#2002 OP 000460

---
Found dead in waterless tub on March 1, 2004

---
LEARN MORE HERE
---

November 29, 2007

---
'On The Record'
Fox News 12/10/2007:
VAN SUSTEREN:
"Did she have any solid information
he did it? Let me
back up a second. He actually confessed to her to having killed Kathleen Savio?"

SCHORI: "Yes."
---

Mark Fuhrman's
Big Alibi Discovery
GO TO ALIBI ALLEY
.
Why did Drew Peterson need an alibi if Kathleen Savio's death was an accidential drowning?
Drew Peterson was one of the first cops on the scene

http://gretawire.foxnews.com (Page 9) November 23rd, 2007 4:42 PM Eastern, GretaCast - OTR PRODUCER GETS AMBULANCE REPORT! LISTEN HERE!!!, by Greta Van Susteren - (acandyrose.com HERE listening to audio file:"Report: "Dispatched to the above for signs of life, upon arrival met by PD officer stated response for well being check, (Steph: "that's interesting") and found the patient unresponsive in the tub. Heard PD and neighbors last seen Saturday evening. On assessment, found patient on left side in bathtub with wet hair and molting and pooling to the right shoulder and left elbow. Blood dried and coagulated on bottom of tub. Patient cold to touch. Placed on EEG on ???." (Steph: "Baden's looking at that.") And it's got, "turned over to PD", that PD officer would have been Drew Peterson because at that time there was no police there and the well being check doesn't go with the story we've told. He [Baden] also thought it was interesting that there was dried and coagulated blood in the bottom of the tub so Dr. Baden has a copy of this and he's looking over that now and he's going to talk about it on the show tonight. I'm working on getting the crime scene photos to Baden because he would like to look at them for his final report on his autopsy that he did for the family." (www.acandyrose.com NOTE: February 2004 was a LEAP year so Saturday was 02/28/2004, Sunday was 02/29/2004 and Monday was 03/01/2004)


---
11/16/2007 Dr. Michael Baden, Forensic Pathologist Goes 'On the Record' with Greta

VAN SUSTEREN: What conclusion did you reach as to the manner of death after doing the autopsy?

DR. MICHAEL BADEN, FORENSIC PATHOLOGIST: That was a homicide.

VAN SUSTEREN: Any doubt in your mind whatsoever that it's a homicide?

BADEN: "To a reasonable degree of medical certainty is the standard we usually use. It's my opinion to a reasonable degree of medical certainty that it's a homicide, and that's what I would have put down on the death certificate."

---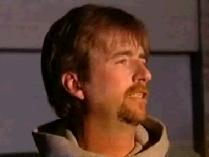 11/24/2007 America's Most Wanted featured Stacy Missing story

"Ric Mims [former friend of Drew Peterson] revealed a secret to us with potential major ramifications. He told us when Kathleen Savio was found dead in the bathtub that Drew [Peterson] told the cops he had an alibi."

RIC MIMS: "He [Drew Peterson] mentioned to me that he was with the kids and that Stacy was his alibi. 'I told him sucks to be you now because Stacy's gone and they're re-opening the case.' I mean if she ran away, and that's your alibi, you're kind of screwed."

---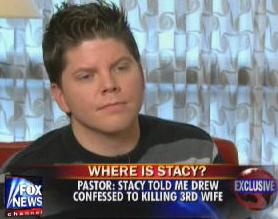 12/10/2007 Stacy Peterson's Pastor Goes 'On the Record' with Greta Van Susteren (FoxNews)

NEIL SCHORI, PASTOR STACY CONFIDED IN: "Well, I try not to push people into an area that they're uncomfortable, and I gave her [Stacy] — I gave her an out. I said, If you'd like to share it with me, I'm here to hear it, I said, but there's no pressure. You don't have to feel like you have to share anything you're not comfortable with. So if you are — if you are comfortable, please share it. And we talked about various other things, and then she blurted out the reason."

NEIL SCHORI: "I believed, unfortunately, that it was exactly what I thought, and I believed that it was related to the death of his wife. But I clarified, and I said, He did what? And she said, He killed Kathleen. And I was really blown away. I was reeling inside."

NEIL SCHORI: "I asked for more specific things. She gave me details that I really can't share. But I just got her talking about it and asked her what — this is a crazy amount of information. Again, I asked her, What exactly can I do with this? Why did you tell me? I asked her if she had ever told anyone else. She said at the time, she had never told another person."

---