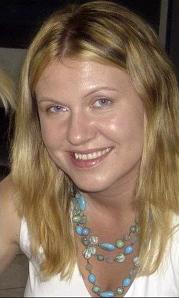 --
Yana Shalina met her future husband, Scott Lee Huss through an online dating service in 2002. She lived in Saint Petersburg, Russia and he lived in Port Charlotte, (Charlotte County) Florida in the United States. Media reports are that Scott traveled back and forth to Russia to met and get to know his future bride-to-be. Yana was a widow with a young son Peter Shalina, whose father was murdered in Russia. Scott had prior marriages and had several children of his own.

Yana and Scott were married February 7, 2003 in Murdock, Florida. Within two months the abuse started when Scott fired a gun several times in the front yard and told Yana he was going "feed her to the alligators." That same year Yana enrolled in a nursing program at Manatee Community College. Scott was working for the Charlotte County Fire & EMS as a computer specialist but he was fired in 2004. The next year was peppered with more abuse and restraining orders but Yana was afraid and she kept rescinding the injunctions. In 2005 their daughter Katrina Shalina Huss was born and Scott bought a house in Charlotte County Florida.

The abuse continued and Yana Huss called the Charlotte County Sheriff's Office 19 times since the couple moved into their Rickover Street house two years before. On April 25, 2007 Yana was murdered in her home. Reports are that her son Peter witnessed the murder. Scott then drove eight year old Peter in a shirt covered with his mother's blood for three hours to his own mother's house in Longwood, (Seminole County) Florida, 170 miles away. Scott Huss was captured in Tallahassee, Florida and charged with Yana Huss' murder.